Today we feature the music of New York native,
Walter Scharf
. You can see from the liner notes that Mr. Scharf already had quite a resume at this point in his musical career (and this was waaay before his more well-known television/film scores of the 1960's-70's). He also arranged for singer,
Helen Morgan
(the lady featured in the Jimmy Durante video from my last post) On a related note, I uploaded an original episode of the
Phil Harris
&
Alice Faye
show which you can hear below (see samples). This radio show was heard by millions of Americans every Sunday night and helped make Walter Scharf somewhat of a household name by the late 1940's-early 50's. I bought the mp3 discs of this show off eBay a few years ago (yes, I collect old radio shows too) but I see someone else is now offering them for free
HERE
. Maybe I should've waited....grrr. Anyhow, not to stray too far off topic here, the only album NOT ripped by myself is "My Favorite Places". The other 2 records are from my own personal collection. In my opinion, "Passion" is the best sounding of the bunch. This LP is in near-mint condition. Hear samples from each album at the bottom of this post. Click on the pics to read liner notes.
Dream
s
by
th
e Dozen (1957) JLP-1033
-
TRACKS: 1-Jean, 2-Debbie, 3-Rita, 4-Mary, 5-Joan, 6-Vickie, 7-Katherine, 8-Toni, 9-Virginia, 10-Patricia, 11-Beck, 12-Alice
DOWNLOAD LINK
My Favorite Places (1958) SDJLP-1050 -
TRACKS: 1-Las Vegas, 2-Palm Springs, 3-The Cannes Festival, 4-Boulder Dam, 5-Bermuda, 6-Acapulco, 7-Saville, 8-California Redwoods, 9-Jamaica, 10-Lake Lacerne -
DOWNLOAD LINK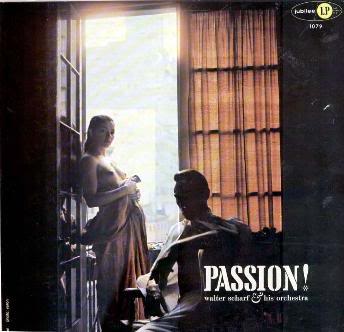 Passion (1958) JLP-1079 -
1-Tango of Love, 2-Love with Maracas, 3-Moonlight Tango, 4-Fantastic Rhumba, 5-Tango of Hope, 6-Trumpetina, 7-Tango of Desire, 8-Congo Flute, 9-Tango of Fire, 10-Sub Rhumba, 11-Tango of Emotions, 12-Mardi Gras Samba -
DOWNLOAD LINK
SAMPLES: